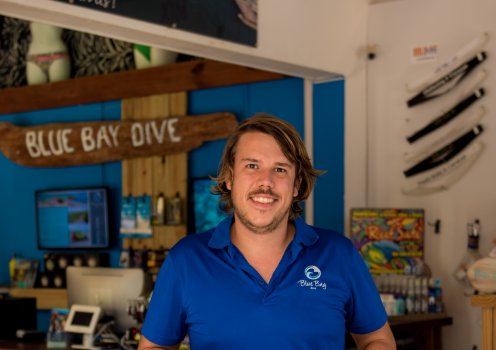 Mick Bosman
PADI Master Instructor & Captain (owner)
I became a diver when I was 10 years old, from that time I knew I wanted to become a PADI Instructor. Now i'm full time enjoying the best job in the world! The best diving experience I ever had was when I spotted a Manta Ray at ''The Wall'' on our house reef. I like teaching PADI Pro courses so I can help people to make their job out of their hobby!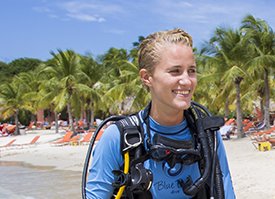 Anne-Fraukje Dikkerboom
PADI Open Water Scuba Instructor
I always liked to be in or on the water. When I was 8 Years old I became a PADI Bubblemaker since then I fell in love with diving. When I was young my favorite movie was the little mermaid, now when im underwater I feel free and like a mermaid! I teach diving because I want to pass on my pasion of diving to others.